I enjoyed Edward Hopper's work quite a bit as an undergraduate in art school. Who doesn't like the moody, dark, impenetrable scenes he pictured of America's depression and it's aftermath? Especially when you're 22.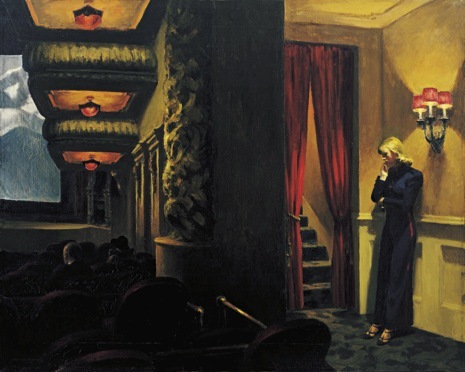 Don't get me wrong. I still love his work – his use of colour in particular. He knew how to paint light. What I didn't know was his wife's name was Josephine, and that she was also a painter. Amazing what tidbits an education leaves out. How did I come to know about her?
Fonts.  Yep. While trying to come about with something different (yet quick) for the front page of this much neglected site (the old adage about the shoemaker's son and no shoes) I thought I'd just dig into the font collection I acquired a few years ago. And right there below Hopper > Edward, was Hopper > Josephine.
According to the wiki, her work Jo's watercolor Movie Theater—Gloucester influenced Edward's interest in theatres. A quick (is there any other type) google search did not produce any images, sadly.